Love Kids? Join our team!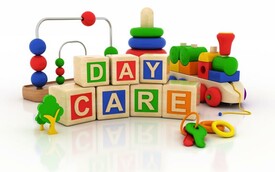 The Eagles Nest Board of Directors is excited to be opening our newest program, 'The Nest' Daycare Centre in January, 2022. We know that The Nest will help meet the growing needs for childcare for families in and around our community. 
We are looking for strong, energetic, fun-loving individuals willing to work with a specific emphasis on enriching the programs and providing a high level of quality child care and support for children and their families. 
We need full time, part time and casual staff that will have the flexibility to work in all of our programs and be a strong member of our Eagles Nest team. 
Qualifications: 
Must love kids of all ages and stages! 
Alberta Level l, ll or lll Child Development Certification (Level l training for right candidate may be available) 
Current First Aid Certification 
Criminal Record Check with Vulnerable Sector Search 
Experience working with children 
Supervisory/Management experience an asset 
Strong leadership, team building and organizational skills 
Exceptional written and oral skills 
Ability to work independently and in a team, with minimal supervision 
Ability to multi task in a fast paced environment 
Responsibilities: 
Responsible for the constant supervision, safety, and wellbeing of the children 
Ensure the program operates at all times in compliance with all child care licensing standards 
Interact and participate in a constructive collaborative manner with all Staff and other partnership teams, including community partners 
Participate actively in program planning, evaluation of curriculum, and inclusive programming for children 
Participate in ongoing professional development 
Ensure a safe and healthy work environment is adhered to at all times 
Wage commensurate with experience and qualifications 
Competition will remain open until successful candidates for our childcare team have been chosen 
Must be Canadian Citizen or Permanent Resident